COVID-19: We are doing our best to ship in time and keep up with the demand. Order fast before we sell out!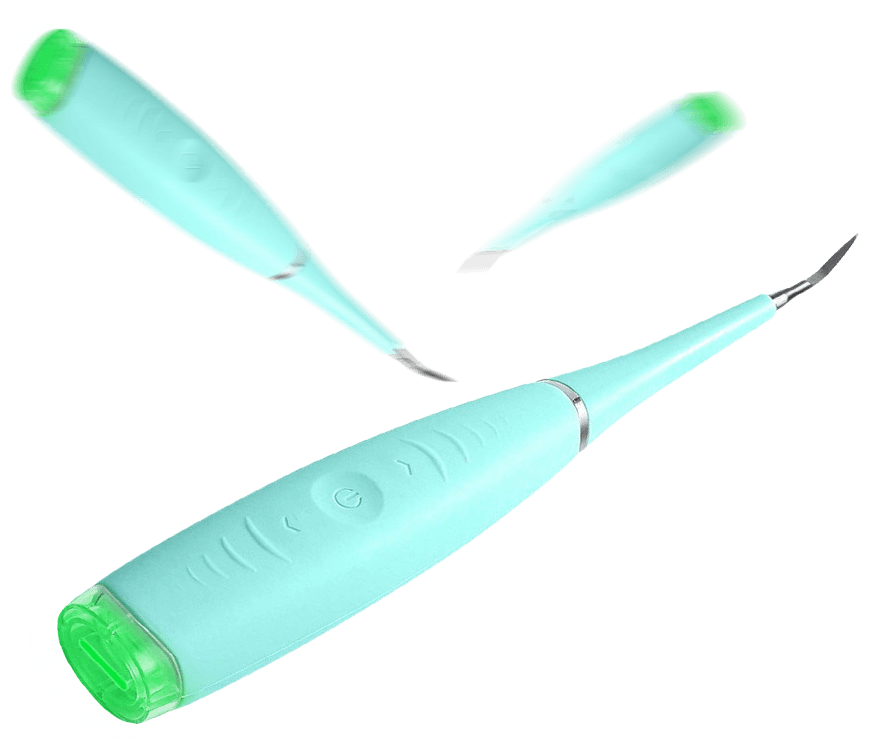 The At-Home Ultrasonic Teeth Cleaning System
Remove tartar and all coffee, wine, tobacco, and other common stains without damaging enamel.

Smart, portable and easy to use.

Ultrasonic teeth cleaning technology
30 Day MONEY-BACK RESULTS GUARANTEE.

Based on 1200+ verified reviews
Easy "at home" teeth cleaning
Sonicleaner is an ultrasonic tooth scaler that allows to remove stain and calculus from your teeth in a way that is very gentle, producing minimal or no damage to your teeth and tooth enamel,
It uses an ultrasonic technology that sends up to 12000 vibrations per minute to help whiten your teeth and gently remove stains, calculus, plaque and tartar.
Removes Stains, Plaque & Tartar from your teeth!

Quick and easy — just point and clean

5 adjustable frequencies to remove stubborn calculus, tartar and teeth stain

Low profile tip and ergonomic design helps clean back teeth

Waterproof & Energy Saving mode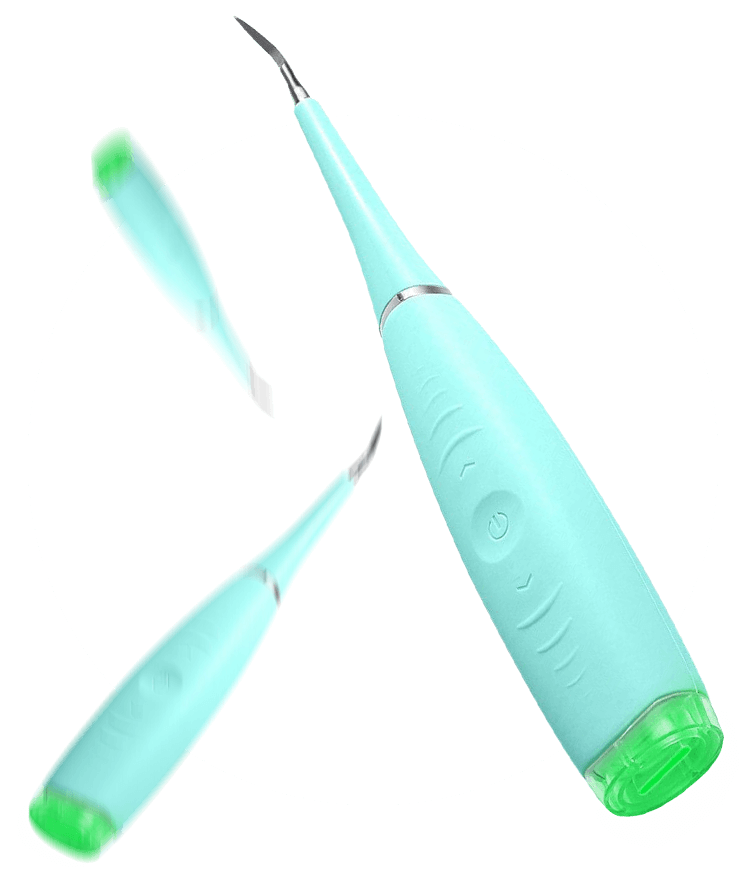 Instantly removes stains, plaque and tartar from your teeth

Up to 12000 gentle sonic vibrations per minute.

Safe and fast USB charging. Can be used about 200 times after fully charged

Stops automatically when your teeth are perfectly clean.


SEE THE INCREDIBLE DIFFERENCE IT MAKES:


Based on 1200+ verified reviews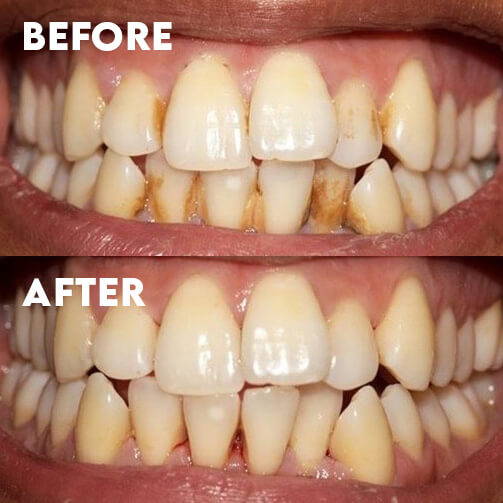 Very few things blow me away, but this tooth cleaner was definitely one of them. I look and feel like I just went to the dentist for a cleaning. Stains disappeared. Tarter obliterated. Teeth are left clean, white and beautiful. I will now use one of these for the rest of my life, a new toiletry necessity. I will note that there is a slight learning curve, and for really thick tarter buildup it will take some time to grind down. But other than that, 10 stars on performance. I've already recommended this to all of my friends and family members because I really just can't believe how good it works. I only wish I knew about these sooner because my mind is officially blown. 5 stars all day long. Truly life changing. BUY THIS THING!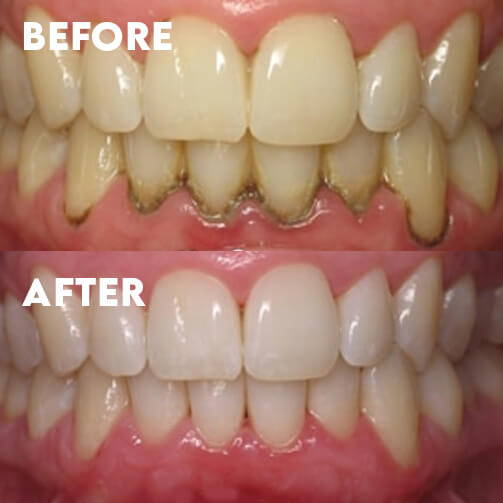 Works amazing! There is a technique to properly using it. I was skeptical at first but after so many great reviews about this stain remover I decided to try it myself. I have a hard time as I'm getting older to avoid plaque, I floss every single day and no matter what I have a hard time keeping it off, I see my dentist every 3 months and This works great in the meantime! Definitely recommend and it's so easy to use! I love that it's rechargeable!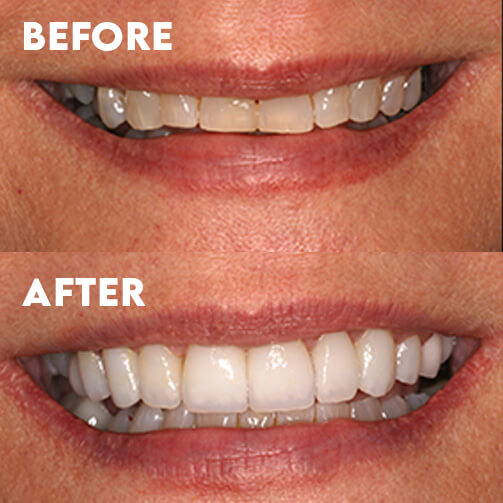 This teeth stain remover works great. I love it. Its travel size. I spent 800 dollars last year getting a scaling on my teeth and the sonicleaner literally does the same thing!! Thank you. Will be recommending to others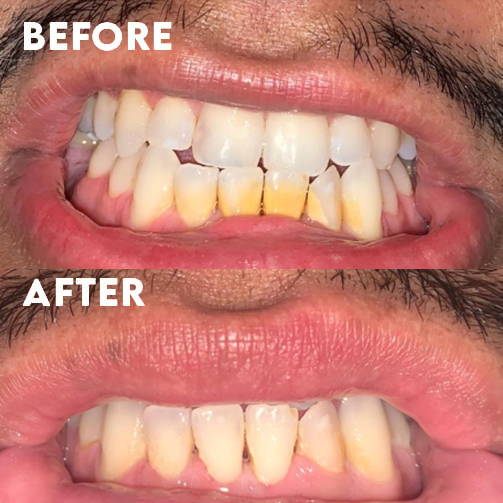 arrived super fast and just as described I put the tool to charge after about 30 minutes the light was green indicating it was ready.... so after a couple of tries I just could not get it to work like I would hope but today I sat down and really dedicated my self to doing it and after about 20 minutes I started seeing results..... granted I'm not finished but I am extremely happy with my purchase and how good my teeth are coming out
Easily Clean Hard To Reach Places & All These: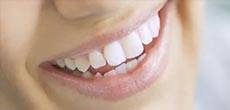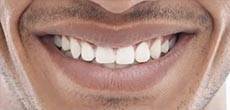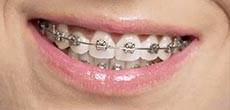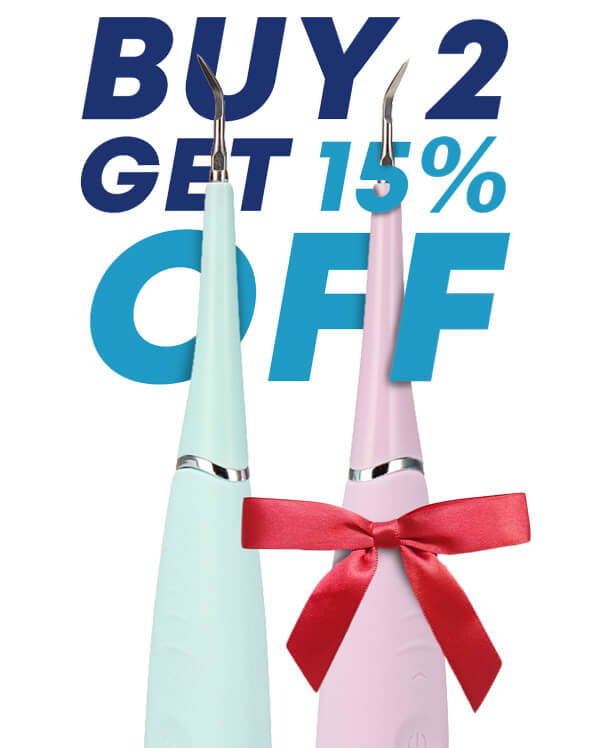 Everyone deserves a healthy smile!
Get your friends and family the perfect gift for their birthdays or just to show love! Have them stepped into a brighter tomorrow!
Don't miss a chance for pearly white teeth! Made from lightweight materials, it's perfect for carrying it with you, wherever you go! Put it in your bag or your suitcase and take it on vacation or on business trips! Charged via USB, you can virtually plug it in anywhere!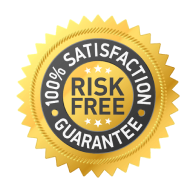 Obviously, results can vary and we want you to be 100% satisfied. That's why we offer a 60-day stain-free Guarantee. If you're not happy, send it back for a full refund on your first Sonicleaner. It's simple as that! We value customer satisfaction above anything else.